Rolasolar is an Australian operated and owned business in Brisbane, Queensland, Australia. The idea for the first roll out solar panel kit came about when in 2010 Dave Gurman (Co- owner) was renovating a caravan (with his sidekick son - Alec) and purchased two 68 Watt Uni-solar stick on solar laminates to fit to the pop top roof of the caravan.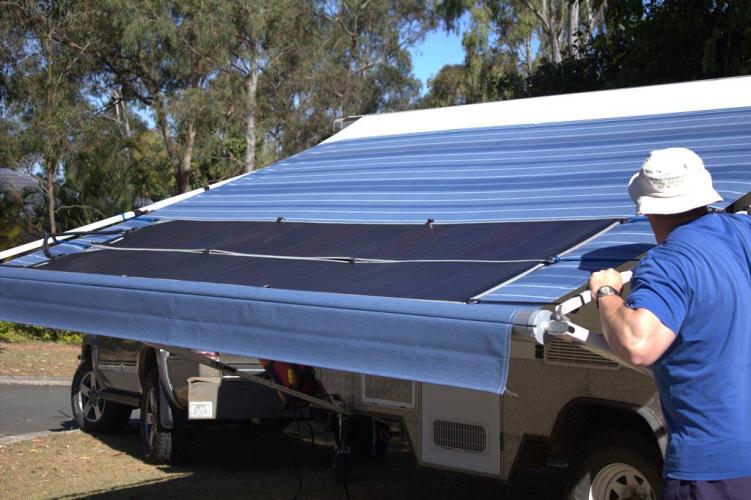 Dave's thoughts of wanting to camp in the shade but have the solar panels in full sun led him to think it wasn't the best option to fit the solar panels to the roof of the caravan. This led to a trip to the local canvas fabricator (Ross at Polaris Innovations) for a discussion on making these flexible Uni-solar panels into a portable solar charge kit.
The problem was the these Uni-solar solar panels came with a full adhesive backing which needed to be covered up to make them useful in a portable kit. Dave worked out that it was best to stick the solar panels to canvas, add 'D' rings and hem the edges of the canvas. Using good quality products including 4mm2 solar cable, a MPPT solar charge controller and some Anderson plugs the first roll out flexible solar panel kit was built.